Top 10 School Supplies for Teachers to Keep on Hand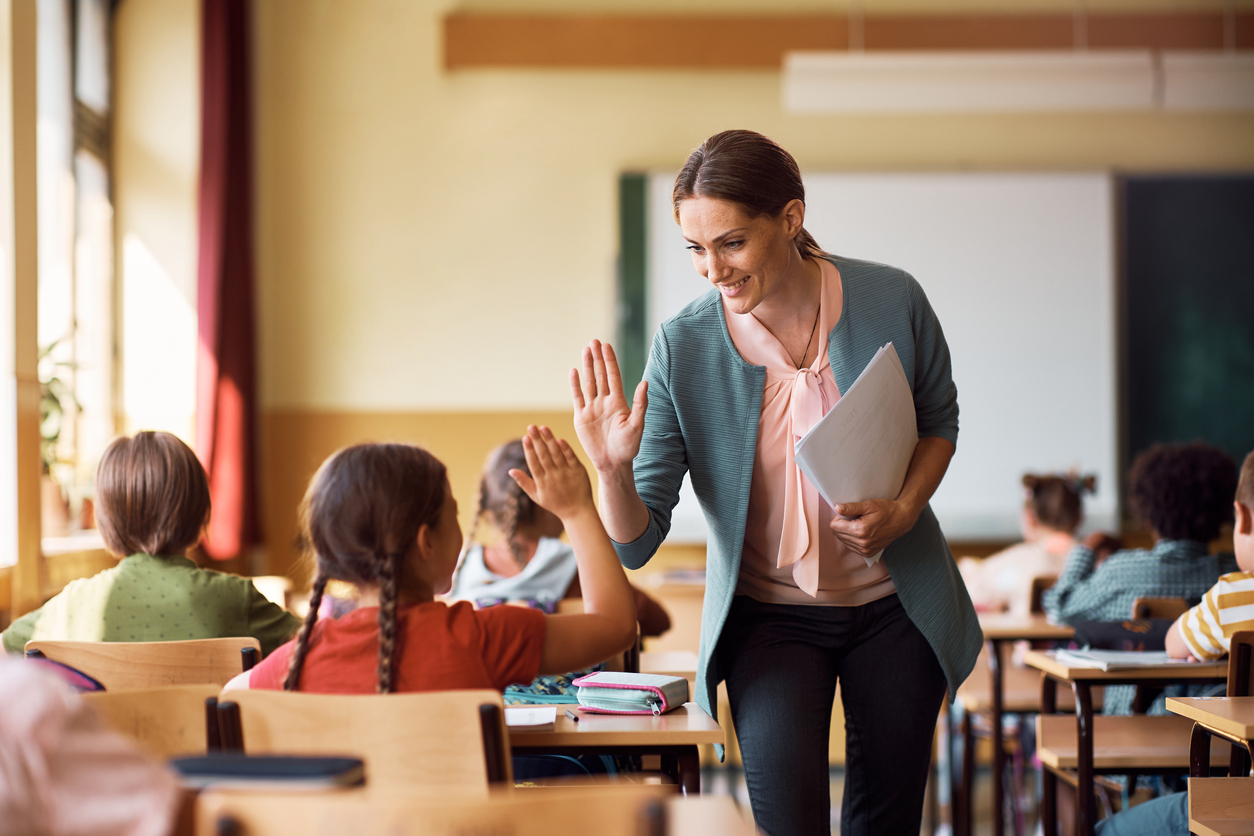 Bulk Up Your School Supply Stash: Top 10 Must-Have Items
Whether you are a new teacher or have been teaching for years, having the right school supplies continually on hand is essential for creating an engaging and organized classroom setting.
From paper supplies to coloring materials, pencils to scissors, and everything in between, having a full stock of bulk classroom supplies for teachers is crucial to ensure that your students have everything they need to succeed. If you already know which supplies you need, contact EduKit for a quote to supply your classroom for the 23/24 school year.
We've compiled a list of the top 10 best school supplies for teachers to help keep their classrooms full at all times. By ordering in bulk, you can ensure that your students always have the supplies they need, and save money in the process.
1. Paper Supplies
When it comes to classroom supplies, there's one item that reigns supreme: paper. Seriously, it's a must-have for any classroom, no matter the grade or subject. Whether it's being used for taking notes, homework, or getting creative with arts and crafts, it's inevitable that your students will forget notebooks or run out of space on what they have. Think about stocking up on different types of paper, such as construction paper, printer paper, and notebook paper to cover all your bases.
2. Coloring Supplies
Coloring is a fun and engaging activity for all students but especially elementary students. If you want your class to stay engaged and unleash their creativity, make sure you have plenty of coloring supplies on hand! As a teacher, you know how fast your students can run through a box of crayons— you can never have too many! From crayons to markers to colored pencils, having a variety of options will keep them excited and focused.
3. Glue
Whether you often do crafts or science experiments in your classroom, one thing's for sure: glue is a must-have for school. It's super versatile and necessary for getting those projects done right. Make sure you've got an excess stock of different glue types, like glue sticks and liquid glue, to give your students the adhesive they need to succeed.
4. Pencils
Pencils are another classic choice for school supplies. They're versatile and used for everything from jotting down notes, taking important exams, or doodling for students who focus better when multi-tasking. They are easy to use but easy to lose too! Consider stocking up on sharpened pencils in bulk so you always have plenty on hand.
5. Scissors
Scissors are like the Swiss Army Knife of the classroom. From cutting out paper shapes to learn fractions, creating art projects, or cutting up materials for practical science application, you have to have a good pair of scissors by your side. Which means having several on hand for a full classroom is a must. Consider stocking up on different sizes and styles of scissors to accommodate different age groups and skill levels. Another great thing about scissors? Keep a dedicated borrow bin for the scissors and you can continue to use the same ones from year to year!
6. Index Cards
Index cards are a handy school supply that can be used for everything from flashcards to note-taking. Stock up on different sizes and colors of index cards to give your students plenty of options for organizing and studying.
7. Rubber Bands
Rubber bands are a lesser thought of but are useful school supplies that can be used for everything from organizing papers to creating simple machines. And it's one of those supplies many teachers tend to forget until it's needed. Consider stocking up on a range of sizes and colors to give you and your students plenty of options.
8. Paper Clips
Paper clips are another small adaptable school supply that can be used for everything from organizing papers to creating crafts. Like with rubber bands, consider stocking up on different sizes and colors for lots of options to choose from.
9. Tissues
Tissues are a must-have school supply, especially during cold and flu season— there never seems to be enough! Having a full stock of tissues always on hand can save a sleeve and the inevitable spread of germs. Or can be used to clean up any spills from snack time or science projects. By bulking up on boxes of tissues, you help keep your classroom clean and healthy.
10. Pens
Pens are an essential school supply for slightly older students. From note-taking to test-taking, having plenty of pens on hand is super important. And just like pencils, pens seem to constantly get misplaced. Stock up on a mixture of colors and styles to accommodate different writing styles and preferences among your students.
Ordering in Bulk
If you want to create a classroom environment that is both successful and engaging, having plenty of classroom supplies is absolutely essential. Stocking up on supplies in bulk ensures that your students have everything they need to thrive throughout the school year. And when it comes to ordering in large quantities, EduKit's bulk school supply service is the way to go.
Not only does ordering through EduKit save you time and money, but it also makes it easy to keep your classroom fully stocked with all the essential school supplies you need—delivered right to your school door. With our wide selection of products, you can find everything from markers and pencils to notebooks and folders. And because you're ordering in bulk, you can take advantage of our discounted pricing, which means you can get more for your money!
Successful teachers make sure the classroom is always well-stocked with supplies. Let EduKit help! With our easy ordering process and quick delivery, you'll have everything you need to create a fun and organized learning setting for your students.
Don't wait until the last minute to stock up on school supplies. Visit Edukit today to learn more about our bulk school supplies program and how we can help you stock your classroom with everything you need for a successful and productive school year— for less!