Navigating Back-to-School Season: How EduKit Can Help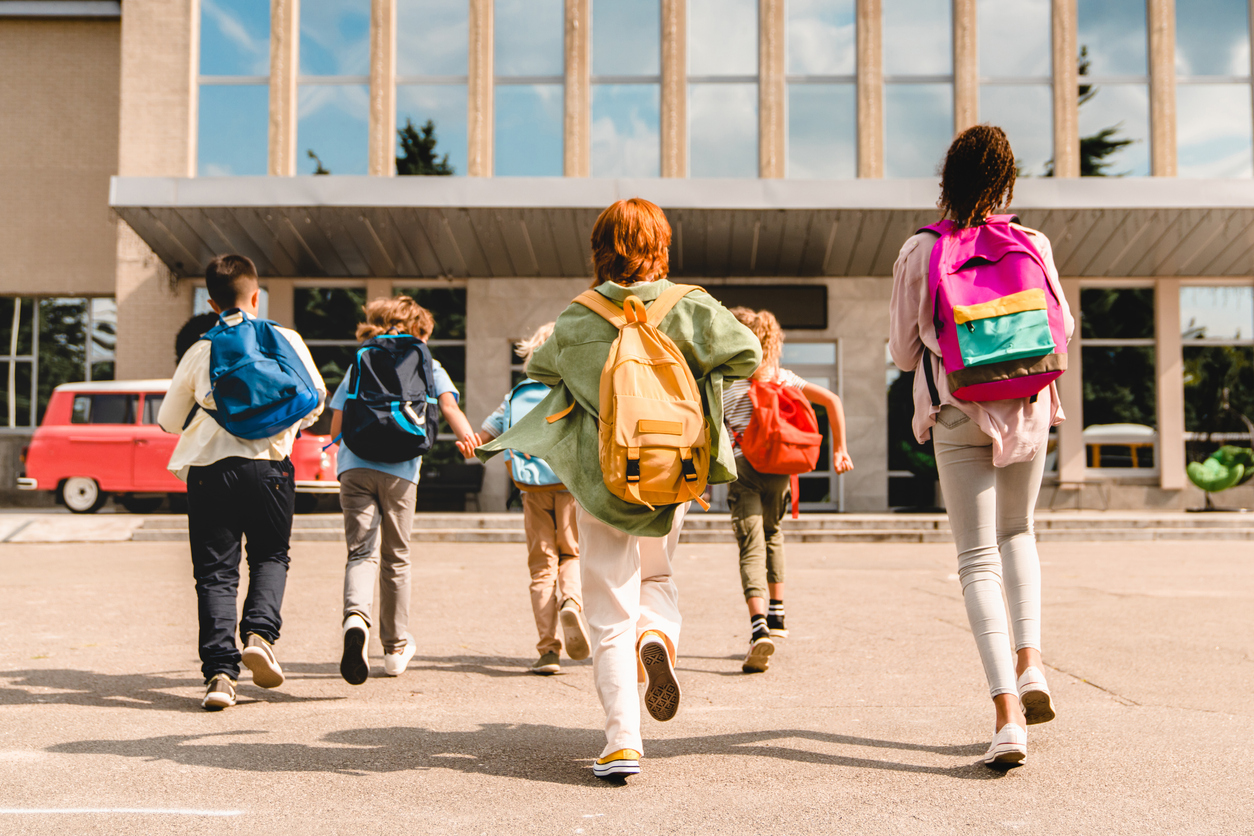 Preparing for Success: Guide to a Smooth Back-to-School Transition with EduKit
As the summer break winds down, the back-to-school season approaches, bringing excitement and challenges for teachers and parents.
After a relaxing summer, it can be overwhelming to transition back into the school routine again. From school lunch ideas to after-school activities, there is a lot to prepare for.
In this blog, we help simplify the back-to-school process and explore how EduKit can help make the transition a breeze for parents, teachers, and students alike.
Impact of Back-to-School Readiness:
Preparing for the new school year goes beyond just checking off items on a school supply checklist. Your readiness for the new school year sets the foundation for your student's academic success and well-being.
Because when students have the necessary tools available, they can focus on learning and achieving their full potential without the stress of being thrown back into a school routine with only partial back-to-school lists completed. Additionally, a good action plan significantly reduces stress for parents and teachers, allowing them to create an environment that promotes growth and development.
To ensure your student's success, it is crucial to have a well-thought-out plan before the new school year catches you off guard. Remember, preparations are the cornerstone of achievement!
EduKit: Streamlining Back-to-School
EduKit understands the challenges parents and teachers face during the back-to-school rush, and our mission is to ensure a smooth transition into the school year.
With direct access to over 200 suppliers, EduKit hand-packages kits with name-brand, high-quality products, ensuring a school supplies package is on every desk by the first day of school. School supply shopping is our expertise, allowing parents to redirect their focus to the moments that matter most.
We provide convenient and high-quality school supply packages as well as offer additional resources to simplify the back-to-school process. By partnering with EduKit, parents, teachers, and students can benefit from a seamless and exceptional experience year after year.
Ready to dive into the Back-to-School spirit? Let us guide you with these valuable tips!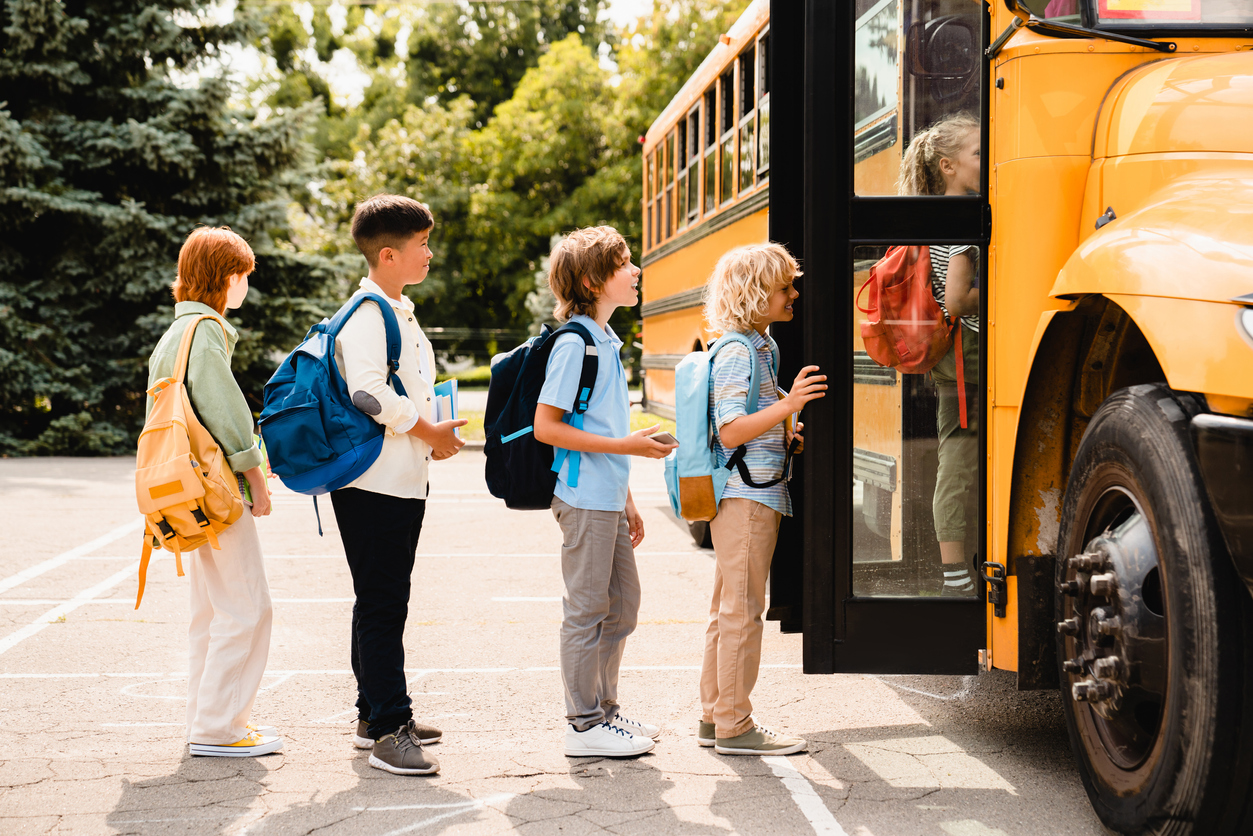 Before the back-to-school season starts, reestablishing routines is crucial for a smooth transition. Consistent routines provide structure and help students adjust to the demands of the school day. It's important to realign these routines to ensure an easy transition into the school season.
Start with:
1. Bedtime: Summer has everyone's sleep schedules all out of wack! But consistent sleep routines are essential for children's overall well-being. Time to reestablish a regular bedtime to ensure your child gets plenty of rest to prepare for school's schedule.
2. Early Risers: Gradually adjusting wake-up times can help ease the transition back to school schedules. Incrementally move your child's wake-up time earlier in the days leading up to the first day of school.
3. Eating Routine: A nutritious breakfast and packed lunches are vital to fuel students' minds and bodies throughout the day. Create a routine that emphasizes healthy food choices.
Back-to-School Plan:
Developing a comprehensive back-to-school plan is essential to making the most of the upcoming school year. This plan can include setting academic and personal goals, scheduling extracurricular activities, and creating a timeline for upcoming events.
School Supply Checklist:
No matter the grade, having a well-prepared school supply checklist is critical for any student entering the new school year. Whether it's notebooks, pencils, backpacks, or art supplies, having everything organized in one place can save time and effort for parents and boost children's confidence as they enter the year with that checklist knocked off!
EduKit's pre-packaged school supply kits offer a simplified solution that guarantees every student receives high-quality products that are fully organized and ready to go. This convenience, coupled with quality, makes the EduKit program an unbeatable choice to fulfill those school supply checklists. These kits are designed to meet school requirements and come fully organized and ready to go!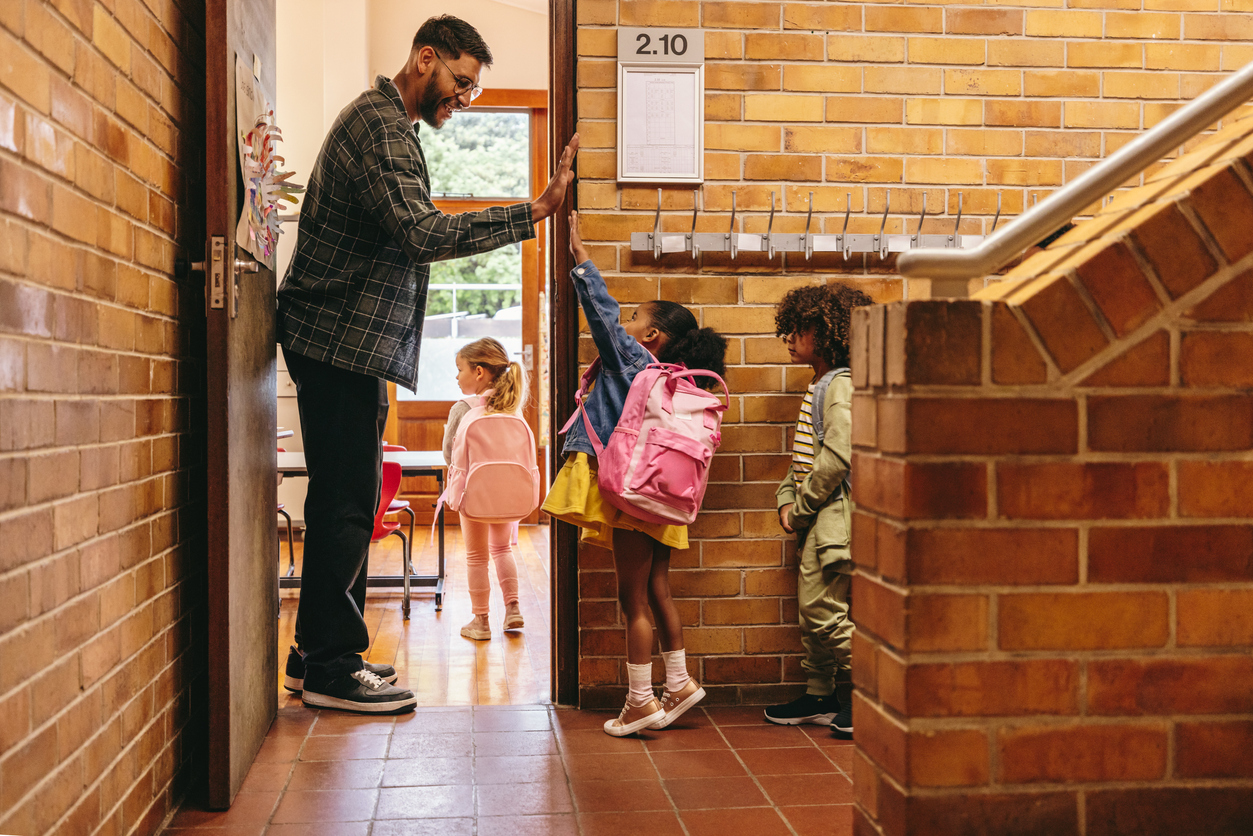 Parent-Teacher Communication Strategies:
The beginning of the school season is the perfect time to establish open lines of communication between parents and teachers. Establishing and maintaining open lines of communication allows parents to stay informed about their child's academic journey and enables teachers to address any concerns or provide the necessary support.
Update all your contact information with the school and get any phone numbers or emails for the teachers your child will learn from. Ask at the beginning of the school year for parent-teacher meeting dates and mark your calendar or set a reminder so you don't forget. Teachers are here to help! Don't be afraid to reach out if you have questions about your child's engagement in the classroom or ask how you can reinforce the learning curriculum at home.
School Lunches:
Healthy school lunches help ensure every child receives proper nutrition during the school day so they are mentally fueled to learn each day. Packing healthy and creative school lunches can be daunting for many parents. No matter if you're a parent who likes to cook or not, you have options!
Plan out meals on the weekend, or even at the beginning of the month so that you have leftovers to

send

with your child during the week.

Not a master chef? Your local market will likely have options like prepackaged sandwiches or meal kits that you can easily pair with your child's favorite fruit in a lunch box.
If your school offers lunches to students, make sure it is part of your monthly routine to check the balance on your child's lunch card and encourage them to choose healthy options while at school.
After-School Activities:
Extracurricular activities are an essential part of a well-rounded education. They allow students to develop crucial life skills and provide a platform to build meaningful relationships with peers. After-school activities can keep children engaged and motivated to excel in their studies.
Get ahead of the game by planning for afterschool activities and schedules. Look into the various after-school activities in your area to ensure that your student has access to a wide range of opportunities.
The back-to-school season can be overwhelming, but with EduKit's support and complete school supplies packages, getting back to school can be a breeze. Get your back-to-school preparations on track with EduKit's services so you can focus on what matters most: providing the best possible educational experience for the students in your life.
Utilize our streamlined school supply shopping program and let EduKit support you every step of the way. Visit our website today to learn more or to order your school supplies. Let's make this back-to-school season effortless so your student can excel this school year!