Who Benefits from School Supply Kits?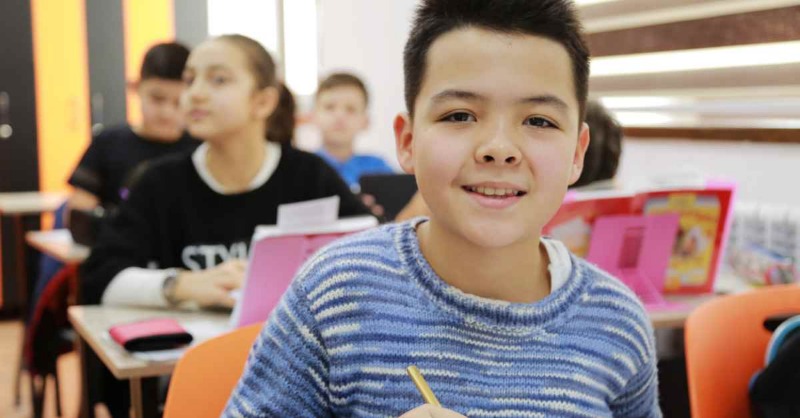 When it comes to fostering success in any school system, the success has to be systemic. Everything is relational — teachers can't teach underprepared students to their full potential, students can't learn without proper support of their teachers, administrators can't advance without the support of their community and families, and so on.
Here at EduKit, everyone benefits from school supply kits in a direct, actionable way. From teachers and students to families and the entire administration, school supply kits make lives easier, improve classroom readiness, and set your district up for success.
Students
Giving all students the opportunity to succeed must be the first priority when it comes to creating a successful school. After all, their success is the school's success. School supply kits lay the foundation by equipping students with school supplies that help them thrive in the classroom. We work with hundreds of the world's top school suppliers to ensure that students have access to high-quality supplies from industry-leading brands that make learning more enjoyable, including Bic®, Crayola®, Elmer's®, and so many more. Not only that, but students will also love the feeling of opening fresh school supplies that get them excited for the upcoming year.
Teachers
Few things hinder teachers more than trying to lead an underprepared classroom of students. Even when students are excited about learning and beginning a new school year, that excitement can be negated by having the wrong supplies (or none at all). Here at EduKit, our school supply kits remove that possibility by packaging the exact supplies requested by the teachers. Now every teacher can begin the school year with the confidence that their students have the necessary school supplies.
Parents
For schools that wish to provide parents with an easy solution for back-to-school shopping, EduKit has a variety of programs to meet those needs. By setting up a school supply kit program at your school, back-to-school shopping becomes easy, convenient, and affordable for your parents. EduKit includes the exact items requested by the teachers, allowing parents to order school supplies online with just a few clicks. Show your parents that you value their time, energy, and sanity by setting up a school supply kit program from EduKit!
Administrators
Creating a successful environment in school begins at the top, and now is the perfect time to prepare your school for success with EduKit's school supply kits. We already touched on the ways that our kits lead to success — now it's time to explain how they directly benefit you as a school official. Equity of access is a crucial consideration at all schools, and EduKit's school supply kit program ensures that all students have the exact supplies they need, when they need them. Every student needs the right tools for success, something EduKit delivers in the form of high-quality school supplies at an affordable price. Set up the program that is right for you and your school with EduKit today!
Distance Learners
We recognize that the immediate future of education is far from settled, and with plenty of school districts considering distance learning, it's our responsibility to ensure that their needs are met, as well. Our home supply kits for distance learning take all of the benefits for students, teachers, parents, and administrators listed above and package them into one distance learning kit. Crafted using the common school supplies that students of different grade levels frequently need, these kits are the perfect solution for distance learning.
Here at EduKit, we are committed to helping school districts like yours be as successful as possible. School supply packages are one of the best places to start when it comes to fostering success. With multiple options available — including school supplies for distance learning — there's nothing stopping you from giving your students the supplies they need to succeed.
To learn more about our school supply kits, feel free to reach out to one of our team members today. If you're ready to set your school up for success, sign up for the EduKit school supply kit program today!