EduKit - Unpacking the EduKit Experience: What to Expect When You Order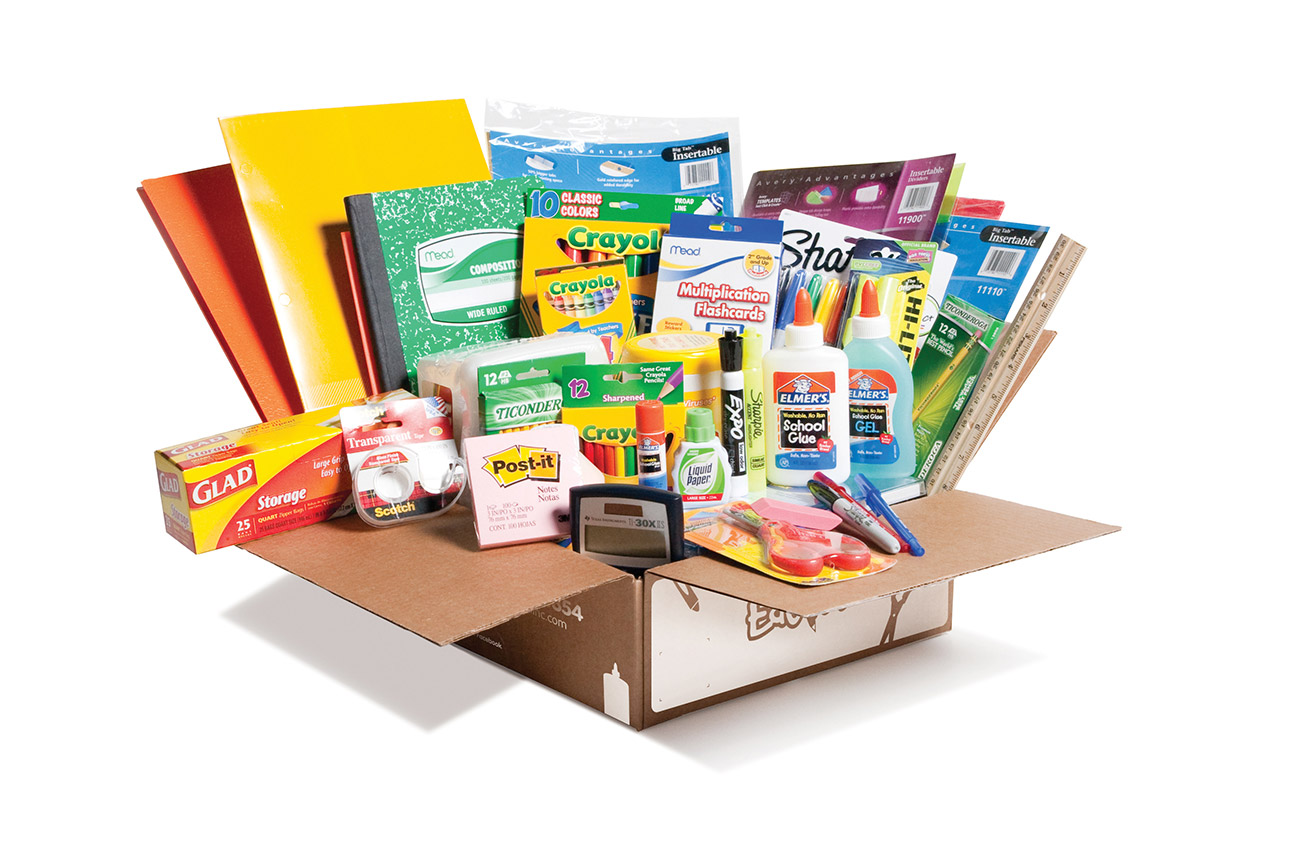 EduKit provides students with school supplies tailored for the new academic year. When schools approach us for customized supplies, we start by requesting the teacher supply list.
Each EduKit is packed in sturdy packaging with durable, high-quality product, that matches the teachers list. If you've been invited to order school supplies from EduKit, this article is a must-read. We've explained all the details you need to know before ordering the kits.
If you're interested in getting your child's school supplies at an affordable price and without the frustration of going store to store to cross everything off your list - stay with us until the end.
Why Are Customized School Kits Important for Education?
With a personalized school kit, teachers can plan and organize their lessons and classrooms efficiently. When students bring all their supplies into the classroom, it's easier for the teacher and children to execute the preplanned lessons.
Why Should You Purchase School Supplies from EduKit?
While school supplies are crucial for lessons, purchasing every item individually can be challenging for parents. Every parent knows the hustle before school even begins when the stores become packed with fresh supplies like pencils, markers, and binders. However, finding all the necessary school items in one place is challenging due to the customized supply requirements given by each teacher.
You may have to visit multiple stores to collect all the items on your child's list. So, eventually putting all the green checks in your kid's school supply list becomes frustrating, exhausting, and time-consuming.
Online shopping is a great alternative. Shopping for supplies online makes it much easier as parents don't have to drive to multiple shops. However, you still might not find all the items in one place and must collect school supplies from multiple vendors and wait for multiple shipments.
Online shopping is a great alternative. Shopping for supplies online makes it much easier as parents do not have to drive to multiple shops. However, you still might not find all the items in one place and must collect school supplies from multiple sources and wait for multiple shipments.
Sometimes parents give up on completing the list and find substitute items. But insufficient/incorrect items can create problems for teachers, hampering their planned classroom activities.
So, even online shopping alone falls short of addressing this problem. Thanks to EduKit's premium school supplies, teachers and parents can benefit from getting a custom school supply kit. With EduKit, teachers can easily personalize a supply list for their students, and parents can order all the items they need from one place.
EduKit also provides essential supply kits for hybrid and virtual learners, ensuring they have the necessary materials to succeed in their education.
How To Order an EduKit
When your child's school has set up an EduKit program, you're just a few clicks away from the easiest back-to-school shopping experience you have ever had. It is important to pay attention to the ordering deadline advertised by your school. Make sure to order your child's supplies so they arrive in time for school; orders will not be accepted after the deadline set by the school! It's as easy as 1,2,3.
1. Find your school
Once your school has set up the EduKit program, ordering through the EduKit website is easy. Simply go to the EduKit website at www.edukitinc.com and find your school to place your order.
Type in the school's name or zip code of the school on the search bar. Select your school to continue to the next step.

2. Tell Us About Your Student
Once you have found your school, provide your student's basic information so that the kit will be delivered to the right student. Make sure to select the grade your student will be going into next year so that you receive the correct supply kit!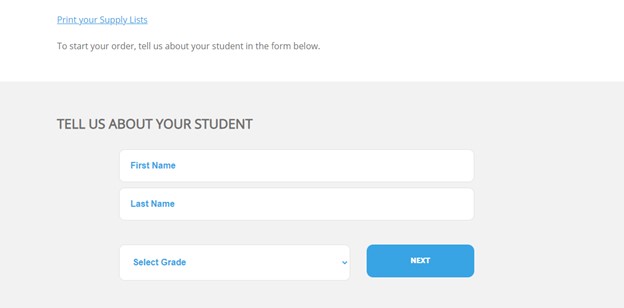 3. Select Your Kit(s)
After submitting student information and clicking Next, you will be directed to a comprehensive selection of grade-specific kits available for purchase. Simply add the required kit(s) to the cart and order the necessary school supplies for your child.
Sometimes, multiple kits may be required for a specific grade. For example, if your child will be a 4th grader in the upcoming year and taking an Advanced Math class, you may need to purchase the basic 4th-grade Kit and the Grade 4 Advanced Math Kit. It's important to pay special attention to your student's supply requirements when making your purchase.
What If Your School Hasn't Signed Up for Edukit?
If your school hasn't set up an EduKit program, you can talk to the school admin or PTA and explain to them the benefits of EduKit. Have them visit our website to explore the steps and advantages of setting up a tailored supply kit program.
Order an EduKit Today!
The EduKit experience offers a comprehensive solution for schools, teachers, and parents alike. By providing customizable kits filled with essential school supplies, EduKit streamlines the back-to-school process and alleviates the stress of shopping for multiple items. Their commitment to quality and convenience ensures that students have the tools they need to succeed academically. Moreover, EduKit's dedication to supporting local communities and reducing environmental impact sets them apart as a socially responsible company. Whether you're a school administrator seeking an efficient solution or a parent looking to simplify the back-to-school routine, EduKit delivers a seamless experience that saves time, money, and hassle. Discover the EduKit difference and revolutionize your back-to-school preparations today!