Parent-Teacher Partnership: Nurturing the "Parents as Teachers" Approach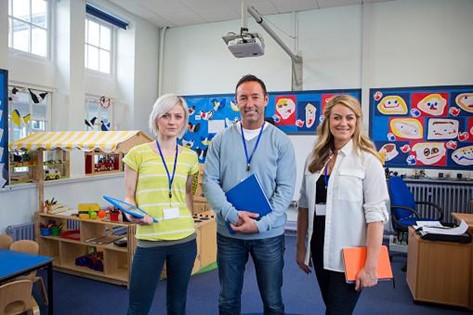 In today's fast-paced world, the boundaries between home and school often blur. As parents, we understand the intrinsic value of teachers in our children's lives. They do more than just impart knowledge; they nurture, guide, and stand as pillars of support. They often care for our children as they would their own, showing dedication and commitment that goes beyond the classroom. With classrooms bustling with anywhere from 15 to 30 eager learners, it's clear that teachers carry a significant responsibility.
Yet, have we ever stopped to consider how we, as parents, can collaborate with these educators to ensure our children are thriving in the best possible environment?
Building Bridges through the Parent-Teacher Relationship
The foundation of a thriving educational experience is a solid parent-teacher bond. This alliance isn't limited to yearly conferences but thrives on consistent, year-round communication. As parents, facilitating platforms for mutual discussions and building a community atmosphere can make a world of difference in our children's academic journey.
Open Communication: A Mutual Exchange: 

Consistent communication between parents and teachers ensures both sides understand a child's academic and personal needs. It's a two-way street: teachers offer insights into school life, while parents shed light on home dynamics.

Engagement Beyond Classroom Walls

: Teachers can share class events and activities, inviting parents to participate. Such involvement might range from volunteering at school events to contributing resources for class projects.

A Platform for Parent Voices

: Parents need spaces where they can voice their concerns or suggestions. Schools can support this by organizing forums or workshops, allowing parents to engage with teachers and fellow parents, and fostering community understanding.

Creating a Community of Stakeholders

: When parents and teachers work in harmony, they build a robust academic community. An involved parent becomes an advocate for the school, and a supported teacher feels more fulfilled, benefiting everyone.
Learning Beyond the Bell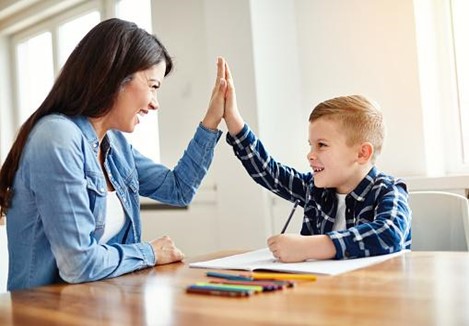 When the school bell rings, signaling the close of another academic day, it doesn't mean the curtain falls on learning. Rather, it's the beginning of a different act in the educational theater: the home study. Homework isn't merely a chore to fill the evening hours; it's a purposeful continuation of classroom teachings, meticulously designed to keep young minds ticking and exploring even outside the school environment.
Understanding our child's academic rhythm allows us to synchronize our involvement with their learning journey. This doesn't mean we need to hover or micromanage. Instead, by carving out just a few minutes daily to discuss what they've been working on or to go over a particularly challenging assignment, we can make an invaluable impact.
all gestures demonstrate our genuine interest in their academic endeavors, subtly reinforcing the importance of education. It also provides them with a safe space to voice any concerns, ask questions, or simply share something exciting they've learned. This parental involvement doesn't go unnoticed. Studies, as well as countless personal anecdotes, affirm that children who sense this interest and involvement from their family at home not only develop a richer curiosity for their subjects but also tend to excel in their academic pursuits.
Empowerment through the Parent Teacher Association and Parent Teacher Organization
Diving into the world of the PTA or PTO is more than just penciling in meetings on a calendar or rallying for the next fundraising event. It's about immersing oneself in a dynamic community, unified by the shared mission of enriching our children's education. These organizations provide parents a platform to voice their opinions, collaborate with educators, and work towards creating optimal learning environments.
But how can PTA or PTO members tangibly contribute to this noble mission? One standout solution is to integrate an innovative program like EduKit into the school's system. At its core, EduKit offers a practical, yet transformative, solution by supplying school kits tailored to the needs of students. These kits come loaded with essential tools required for the academic year, eliminating the perennial stress and hassle of back-to-school shopping many parents might dread.
For parents, it's a much-needed respite from hunting down supplies in crowded stores, comparing prices, and making sure nothing is overlooked. Instead, they can rest assured knowing that their children will have everything they need, right from the get-go.
For teachers, this initiative is a boon. They can commence the year on a positive note, devoid of concerns about students not having the essential supplies. It fosters an atmosphere where educators can focus on what they do best: teaching, without being bogged down by logistical challenges.
Creating a Dialog: Parent Teacher Conference Questions to Ask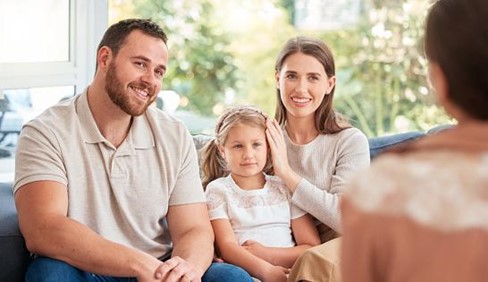 Parent-teacher conferences are more than just check-ins; they're collaborative opportunities. To maximize these interactions, consider the following questions:
Holistic View

: How is my child's social and emotional growth in the classroom, aside from academics?

Strengths and Challenges

: Which subjects or activities does my child excel in or struggle with?

Home Support

: What can we do at home to reinforce classroom learning?

Areas for Focus

: Are there specific skills or topics we should prioritize at home?

Classroom Interactions

: How does my child engage with peers? Do they prefer group work or solo tasks?

Classroom Objectives

: What are the main goals for this academic year, and how can we align with them at home?
Coming prepared with these queries not only illuminates your child's progress but also reinforces the partnership between home and school.
In Conclusion: Fostering Collective Growth
Education thrives when parents and teachers unite in purpose. As we bridge the distance between home and school, we create a nurturing realm where our children can truly soar. The synergy of open communication, PTA and PTO involvement, and constructive parent-teacher conferences is essential. By harnessing this combined strength, we pave a holistic path for our children's development. Let's keep this partnership vibrant, for in unity, we nurture tomorrow's trailblazers.