E-Learning Success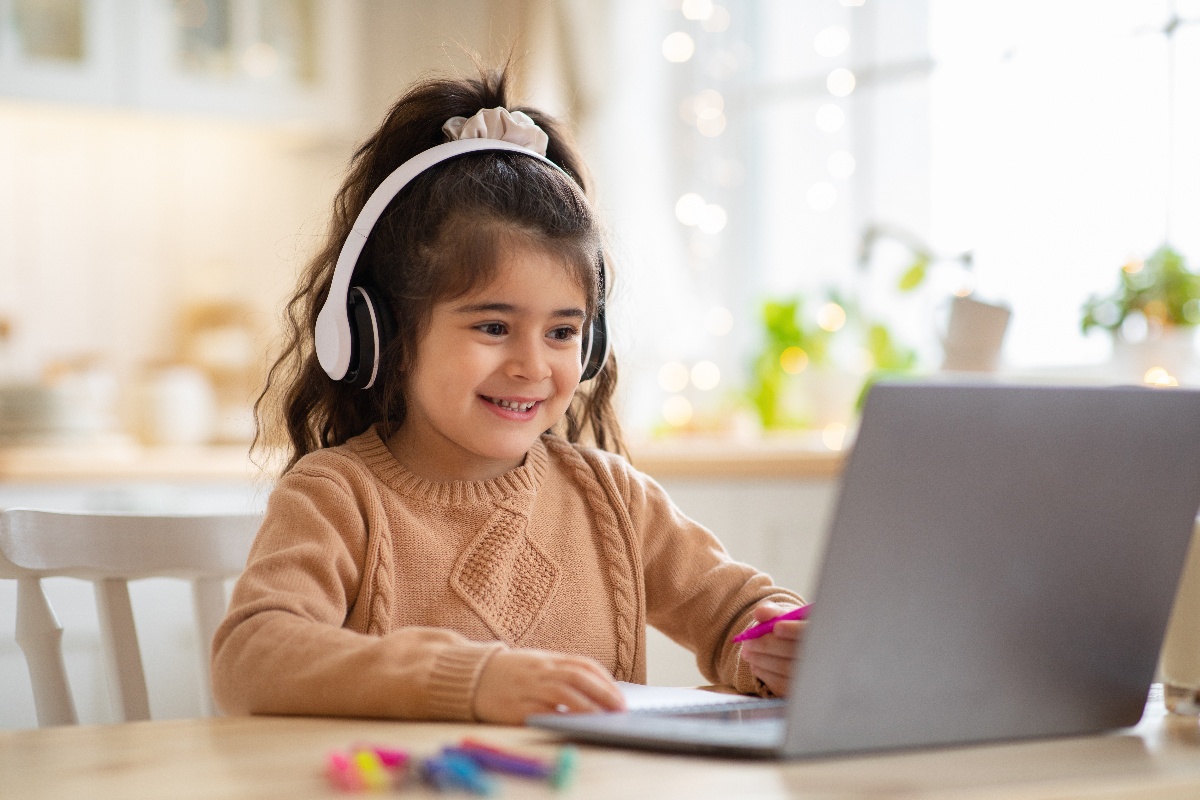 Virtual learning is something that has been on the rise for many years. Innovative programs were paving the way for a future where e-learning could be an option for anyone who needed an alternative to in-person schooling. Some schools quickly embraced e-learning options while others were still years away from adding a virtual element to in-person schooling. The COVID-19 pandemic put all schools on the fast track to establishing e-learning for students whether they felt ready and had all their students equipped with the necessary e-learning supplies or not. The unexpected shift to 100% virtual learning forced schools to quickly adapt to ensure that all students continued to get an education. Along with that shift came a number of challenges that districts, teachers, and students had to work through, including the shift of traditional school supplies program to e-learning supplies.
Some schools are back to in-person learning, some are still virtual only, and others are moving to a hybrid model. The hybrid model combines some in-person schooling with virtual learning to allow for enough space to make sure students stay socially distanced while on campus. E-learning is going to continue to be a big part of the student experience in many school districts. Because of this, it is important for schools to set students and teachers up for success with online learning.
The Challenges that Arise with Online Learning
Online learning comes with unique challenges. Students, teachers, and parents have all felt the strain of adapting to a new way of learning. Some of the main challenges that arise with online learning are related to technology, the environment, and access to e-learning supplies.
Technology
Everyone involved in online learning has experienced some level of frustration with technology over the last year. Teachers had to figure out how to teach effectively using e-learning supplies through a screen, keep students engaged, and maintain connections. Students had to learn how to navigate devices and software to complete their work and take on more responsibility for completing tasks. Parents had to make sure their kids are equipped with the appropriate e -learning supplies and stayed on track while working on devices.
Environment
Learning from home can be a big challenge for students. The classroom environment is designed specifically for learning. A home is a place where students eat, sleep, relax, spend time with family, and more. It can be distracting for students to try and do all of their school work in an environment that is not designed specifically for that purpose.
Access to school supplies
Much of the schoolwork for online learning is completed on some type of device. However, students still need access to e-learning supplies – especially younger students who are learning important motor skills related to writing, drawing, cutting, folding, and stacking.
How Schools Can Set Teachers and Students Up for Success with Online Learning
There is no denying the fact that online learning has brought with it some unique challenges. Fortunately, there are a number of things that schools can do to set teachers and students up for success with online learning.
1. Have teachers plan their lessons further in advance.
For in-person school, teachers plan their lessons and then teach the students. Online learning requires an extra step – plan lessons, get everything online, inform students of the e-learning supplies needed and then teach students. Teachers need extra time to get all of the relevant information online. Asking teachers to plan their lessons further in advance will help the process go smoother for both teachers and students.
2. Encourage teachers to make time for one-on-one interaction with students.
It is much more difficult for students and teachers to connect through virtual learning when compared to in-person learning. Having a screen between teacher and student reduces opportunities for building relationships. Teachers can work to overcome this barrier by making time to interact with students one-on-one. For elementary-aged kids, this can be something as simple as setting up an individual video call and having the student read to the teacher. Older students can benefit from short one-on-one tutoring sessions or simply a time to talk about questions or concerns.
3. Set clear expectations for teachers and students to track progress.
Schools can ask teachers to have some sort of daily or weekly check-in as a way to track progress. This could be a video call each morning to start the day, requiring assignments to be turned in by a certain time each day, or weekly assessments that must be completed by a particular day and time. The right way to track progress will depend on the age of the students – more flexibility for younger students and higher expectations for older students.
Inadequate supplies can get in the way of student success – even when it comes to virtual learning. Students will still need some basic supplies to learn online or in a hybrid program. Schools can make it easier for parents to get the correct supplies by offering customized e-learning supply kits that can be delivered directly to the home. This ensures that students start with the correct supplies and allows families to stay safe and avoid going to multiple stores in search of school supplies.
5. Provide teacher training specifically for online learning.
Most teachers had to dive into online teaching with little or no specific training on the process. Teaching online is different than teaching in person! Effectively teaching online requires different skills and techniques. Schools can help teachers thrive in this process by providing training through professional development and online webinars. Schools can also help by providing teachers with direct access to an online help desk for tech support so they do not get stuck waiting for answers to tech-related questions.
6. Work to ensure that each student has equity of access to online learning tools.
Schools know much more about what tools are needed for online learning success than they did years ago. With this knowledge, school districts need to identify which e-learning tool supplies are necessary for student success. Once the necessary tools are identified, schools can improve student success by making sure that each student has access to those tools.
7. Implement data privacy and security rules.
Data privacy and security need to be a top priority for school districts as teachers and students spend more and more time online. A data or security breach can get in the way of student learning. Schools can implement data privacy and security rules to protect everyone involved in the online learning process. Simple ways schools can do this include: requiring staff to use district devices (and not their personal devices) when handling student information, tightening security around emails (only allowing school-related emails with school email addresses), and having staff attend a virtual training on cyber hygiene practices.
Students can be successful with e-learning as long as both teachers and students have the e-learning tool supplies they need. These tools can be physical – supplies, devices, learning environment – and also related to teacher training and expectations. Schools can have a big impact on how prepared teachers are to provide virtual instruction and how prepared students are to learn online. When schools take steps to set e-learning students up for virtual success, everyone benefits. To get more information about how EduKit can help you with a small portion of online success with prepackaged e-learning school supply kits, get a quote now!