5 Benefits of School Supply Kits From EduKit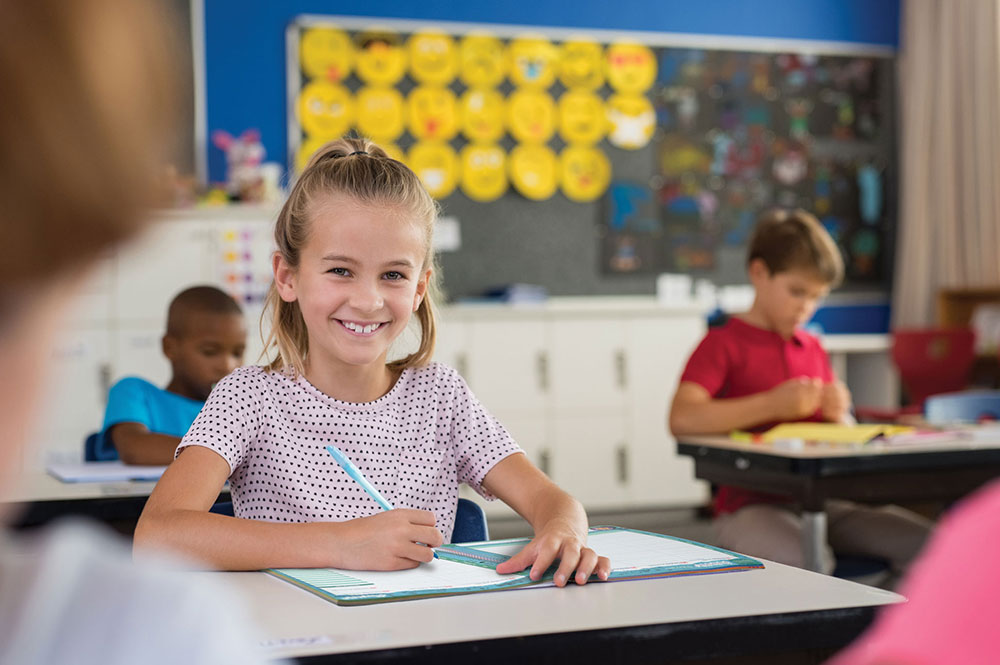 Now more than ever, families, teachers, and school administrators deserve simple, effective solutions for various tasks at hand. As we approach the end of the school year and begin preparations for the upcoming school year, EduKit is committed to delivering those solutions through school supply kits for kids.
School supply kits from EduKit are the easiest way to have kids' school supplies delivered directly to homes or schools, allowing students to be well prepared whether they are at school or at home with distance learning. From customizable school kits by school to home supply kits that give students what they need to succeed during distance learning, we have the resources you need.
In today's post, we'll break down five ways that school supply kits benefit students, parents, teachers, and more. Whether you're a school administrator looking to sign your school up for a school supply program or a parent who wants to prep your kids for the upcoming year, learn more about ordering today!
Kits Are Customizable
When school administrators choose to partner with EduKit, everyone can benefit from the ability to customize school supply kits based on grade level and school. Schools submit a teacher-approved list of supplies, and we respond with a FREE quote that includes everything on the list. Then, parents have the ability to order the school supply kits for their kids with the confidence it will include all the supplies their children need.
Ordering Is Simple
If school supply shopping was a hassle before COVID-19 changed the way we operate, it's practically a nightmare now. From trying to piece together the appropriate school supply kits for kids at various stores, back-to-school shopping is sure to be a nuisance come July and August. You can avoid the struggle all together with EduKit.
If your school enrolls in our program parents can easily order their child's school kits from the convenience of their homes. Kits will be delivered to the school free of charge. Home delivery options are also available. To assist parents with distance learning, prepackaged home supply kits stocked with basic school supplies for their kids are available as well.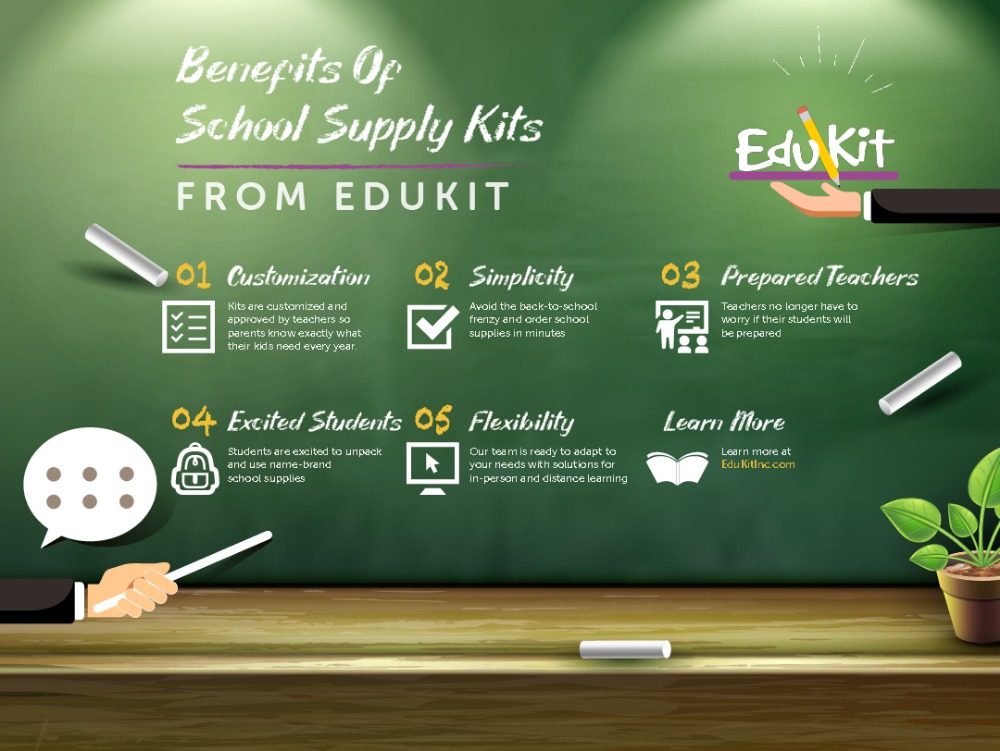 Teachers Can Teach
One challenge many teachers face every year is trying to instruct a classroom of kids who are not fully prepared. When students show up to school with the wrong school supplies, teachers cannot teach to their full capacity. Every grade level is different, and we make it easier than ever to ensure accurate school supply shopping with our teacher-approved lists. In ensuring that students have the correct grade-specific supplies, teachers can be confident in their ability to teach a prepared classroom, whether that's in person or online.
Students Are Excited
Back-to-school shopping is an exciting time for kids. From a new pair of sneakers to a fresh wardrobe, the coming of a new school year brings with it a certain level of anticipation. School supply kits for kids keep that momentum going into the school year by equipping students with the name-brand school supplies they love. We partner with the leading brands in the industry, including Crayola®, Bic®, Sharpie®, Elmer's®, and so many more. With everything packed into a box, kids will love the feeling of opening a package that's loaded with everything the teacher requested.
We Are Flexible
Just like everyone else, we are continuing to adjust to the new normal here at EduKit, and we're committed to making that transition as smooth as possible when it comes to school supplies. To do so, we've created flexible options for parents and school administrators that allow us to adapt to your needs, and we don't plan on stopping anytime soon. School officials can partner with EduKit to set their entire school up for success with customizable school supply kits for kids or grade-specific home supply kits. Likewise, parents can choose the appropriate home supply kit to give their students the necessary supplies.
If you have questions about ordering school supply kits for kids, please contact EduKitand one of our team members will be happy to help. We can't wait to team up with you and deliver the best experience possible!